Pool Nation FX, is the ultimate Pool Simulator. Prepare yourself for AAA pixel perfect physics, photo-realistic graphics and super detailed visuals in this truly immersive representation of the sport.
Play live matches seamlessly online, compete, share, and challenge friends, create epic trickshots within our exclusive Trickshot Editor, enrol in the Pool Nation Cup, win Cherry Pop Coins for the ultimate in game personalisation, explore our unique rule set customisation tool and re-discover this much-loved sport.
Pool Nation FX flawlessly blends reality with the impossible, resulting in the finest example of digital pool you will ever play.
Pool Nation FX launched on Xbox One® April 1st 2015 reaching 1 million downloads in just 4 days, totalling to 3million downloads in 3 months! 
Followed shortly after by the full PC launch via Steam on 7th December 2015., with the new F2P version Pool Nation FX Lite - Watch the Official STEAM Launch Trailer below.... 
Visit our Blog for up to date news and information.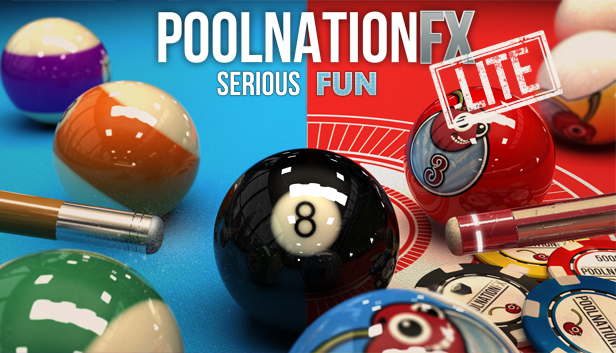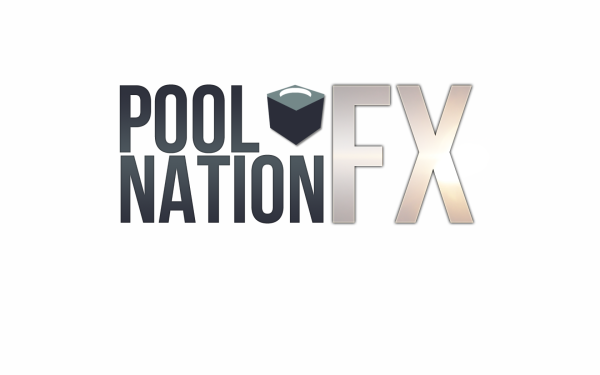 All new locations, set across 6 countries with 18 different tables to play on in 3 different times of day which totals to 54 tables to collect! 

A two player, fast paced mode, where pool players of all levels battle it out to win coins to spend in game for ultimate in game personalisation. You decide the amount you want to gamble, and then take to the table, keep calm, play with skill and try not to loose your cool as in this mode your hard earned coins are up for grabs!  
Be warned... shots are timed, so think quick!

ARTISTIC POOL 
Let your imagination run wild in this exciting mode, create, add, edit and build epic trickshots with our exclusive editor.
Earn points, add effects, raise lower and spin objects on all axes; the possibilities are endless. 
Pool Nation FX - Bringing imagination to life.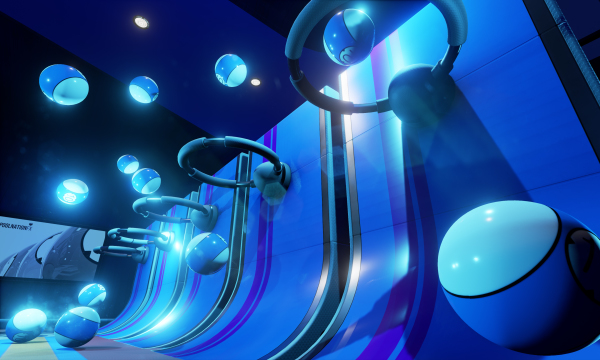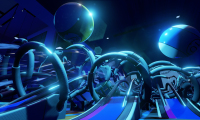 Coming soon, you can add various particle effects including setting your objects on fire!!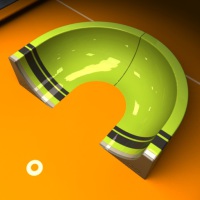 the new nifty colour picker is a pretty cool device and can change the colour of any object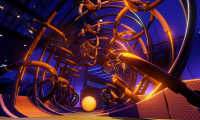 RAISE, LOWER AND ROTATE OBJECTS
You can soon earn points from each trickshots, the more objects you add the more points you ear 
Simply raise and lower objects to create epic trickshots in the air!! We're taking trickshots to new heights... 
Objects can be rotated on all axes, press up on the d-pad to change axes
Be a star Player

The key is not to miss, a good streak is necessary to get a high score.

Drop Stop!

If you manage to get a good streak and play with skill you will get a drop stop where the balls stop landing on the table. Drop Stops are your friend!

Feed the flames

Once in a drop stop feed the flames with the balls to clear the table and hopefully get you closer to your next drop stop!

Play with skill

Skill shots fill up the drop stop bar, so practice those jump shots, nail that bank shot and show of your skill!

Plan ahead

Plan your next shot before the last one ends, a good pool player is always thinking a few steps ahead.

Photo gallery

Endurance Mode screenshots
With our varying difficulty levels it has now got easier to last longer, or harder depening on the the difficulty level selected! 
On easy your balls will drop at a slower rate. 
However if easy is too easy, and medium and hard are still not quite a challenging enough... why not see how long you can last with the level set to Insane?? 

Play Online or Offline, change the AI difficulty level and practice your game or put your coins on the line in
Play for Cash, but if a relaxed game is more your style then head to friendlies; however you play, in Pool Nation FX you can now play Snooker!!!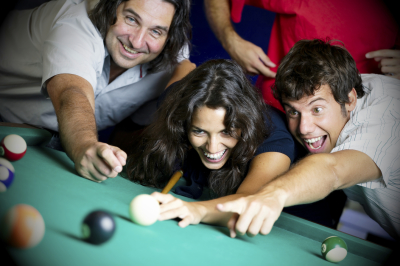 Playing with friends has never been easier! You can customise your game, add timmers to race against the clock, choose the aiming aid you wish to use or turn it off, pick your rules to 'play it your way' and choose from one of our many locations, cues, balls and decals for unlimate personalisation - then simply invite your friends to join! 
Rematch? Easy its your game you decide! 
Hawaiian Open

Stage One in the Pool Nation Cup!

Japanese Open

Set in Japan, you must beat the qualifying matches to enter the cup.

Swedish Open

The third stage in the Pool Nation Cup you are getting ever closer to the world championships

San Francisco Masters

The fourth stage, the competition is heating up!

UK Championship

The penultimate stage of the Cup set in Manchester UK.

World Championship!

The World Championship set in New York City
Travel around the world and compete against the best while you aim to win and earn the title of the
Pool Nation Cup - World Champion.  
There are 6 stages to compete in, each with their own qualifying rounds, once you complete the qualifying rounds you gain access into the cup, staring in Hawaii and ending in New York City. Each round you compete in and win the more money you have the chance of winning. 
Also, the higher the AI difficulty level, and the lower the aiming aid used the more coins you will earn per game, so play with difficulty hard, and aiming aid off and your set to be a millionaire! 
PLAY IT YOUR WAY 
Customise your rules, to play pool the way you want to play pool: 
FOR EXPERIENCED POOL PLAYERS
Know your way around a table?
With a spot on phyics engine, the ability to turn off the Aim Assists and an top of that you can customise your rules to play it your way, Pool Nation FX will tick all the boxes.
Developed by Pool players for Pool players. 
We make pool games because we love pool. Simple.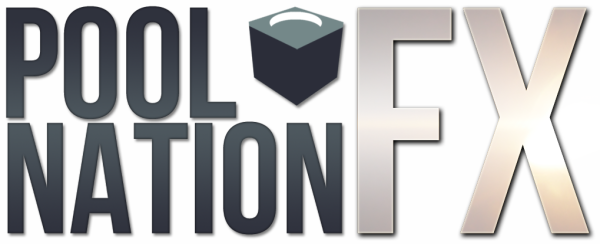 Customize your rules

Two shot carry, winner breaks... PLAY IT YOUR WAY!

Aiming aid on or off

From beginner to pro there is a game to suit you.
We have a number of planned updates coming in the first month of launch, we want to keep bringing new content to Pool Nation FX including: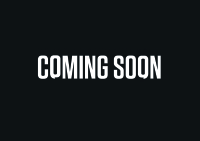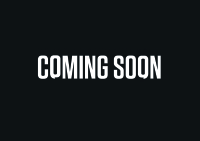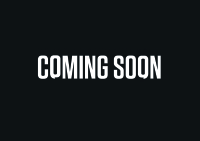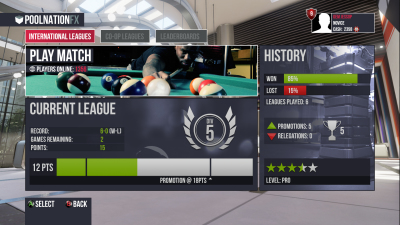 Play against the rest of the world in our global leagues, play well to get promoted, lose and risk getting relegated! 
All new Challenges in game tasks and Trickshot challenges to compete against your friends online and offline 
Global OnlineTournaments to earn coins online 
...and theres more to come!
CherryPop Games are an Indie studio based in Manchester. Our team of eccentric gamers – whose only desire is to eat, sleep and dream games – are busy beavering away at creating, perfecting and polishing our shiny, shiny balls.

Cherry Pop Games

Manchester

The latest release from Cherry Pop Games, it promises to be BIGGER, BETTER... BALLSIER!

Pool Nation FX

'Play it your way'